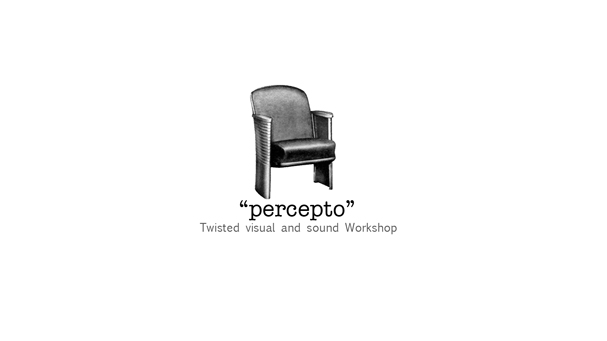 "Percepto" Twisted Visual And Sound Workshop
Which Is About The Changing Of The Visual And Sound Perception Of Human. The Targets Of This Workshop Are Students Or Those Who Interested In Visual Arts. We Will Send The Participants To Record A Video Or Sound. They Must Try To Change Human's Visual And Sound Perception.
This Project We Will Select Artists From The Root Lab Program And Assigned Them Into Positions.

01. Screenplay Writer
02. Directing
03. Sound
04. Cinematography
05. Editing
Each Individual Will Work Independently On Their Field Of Position. For Example, When The Screenplay Done By The Writer Is Finished, The Director Will Have Total Freedom To Interpret And Experiment With The Screenplay As He Sees Fit As Well As Another Positions. The Point Is To Let The New Generation Artists Learn To Work In Various And Diverse Method And Respect One Another Different Thoughts.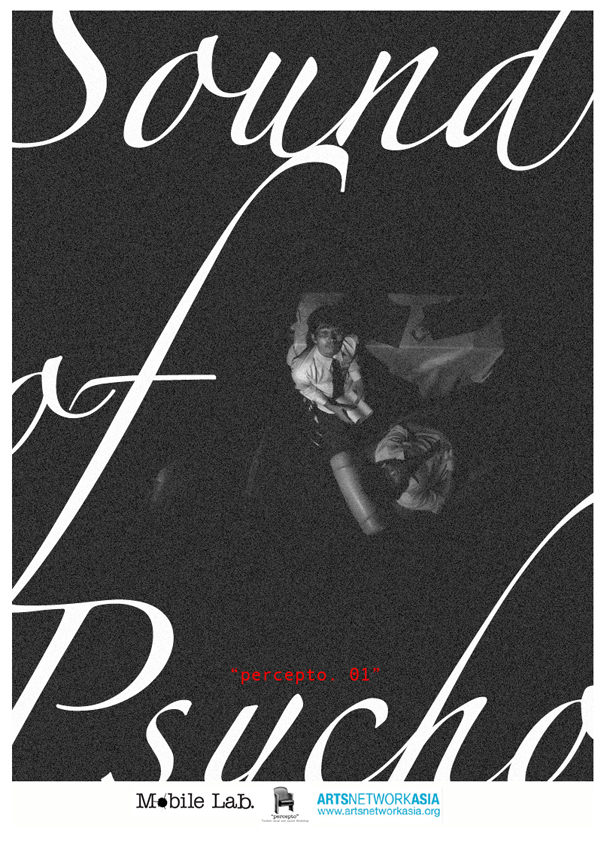 Sound of Psycho
HD / 20 min / Sound / Color/ 2011

Mobile Lab Has Done Experimented With Twisted Visual And Sound Project Into A Proper Film From Two New Generation Artist:
Wachara Kanha And Chaloemkiat Saeyong, The Project Is "Percepto 01" Sound Of Psycho
Mobile Lab Has Assisted Them In The Production And Necessary Equipment
Wachara Kanha Wrote The Screenplay Telling A Story About A Man That His Family Has Been Massacre And He Himself Was Seriously Injured And Lose The Hearing Ability. He Started To Investigate Trying To Find Out Who's Behind His Misfortune. The Plot Was Inspired By The May 2010 Military Crackdown In Ratchaprasong. Wachara Also Undertake The Directing Role By Himself.
Chaloemkiat Saeyong Was In Charge Of Editing. Apart From Editing As Screenplay Intended Chaloemkiat Also Experimented With The Unwanted Footages That Usually Will Cut Off From The Film. He Put The Unwanted Footages Together And The Result Is That This Short Fiction Film Has Evolved Into Documentary Style In The Way It Tells The Story.


Cast & Crew
Producer / Camera / Color Correction / Sound Design : Nontawat Numbenchapol
Director / Script Writer / Art Director : Wachara Kanha
Editor : Chaloemkiat Saeyong
Cast : Alwa Ritsila and Kanha's Family